Description
Vaultek's Next Generation Smart Safe.
Vaultek's most advanced safe designed from the ground up to work with your daily routine.
Fully loaded with top-of-the-line modern upgrades; top mounted wireless charging pad, USB/USB-C accessory charging ports, and a sleek customizable LED display. Combine these features with industry-leading safe technology, Vaultek's signature fit and finish, and intelligent new design, the next-generation smart safe is here. This is the Vaultek Smart Station.
Smart Station is designed to maximize function, security, and ease of use.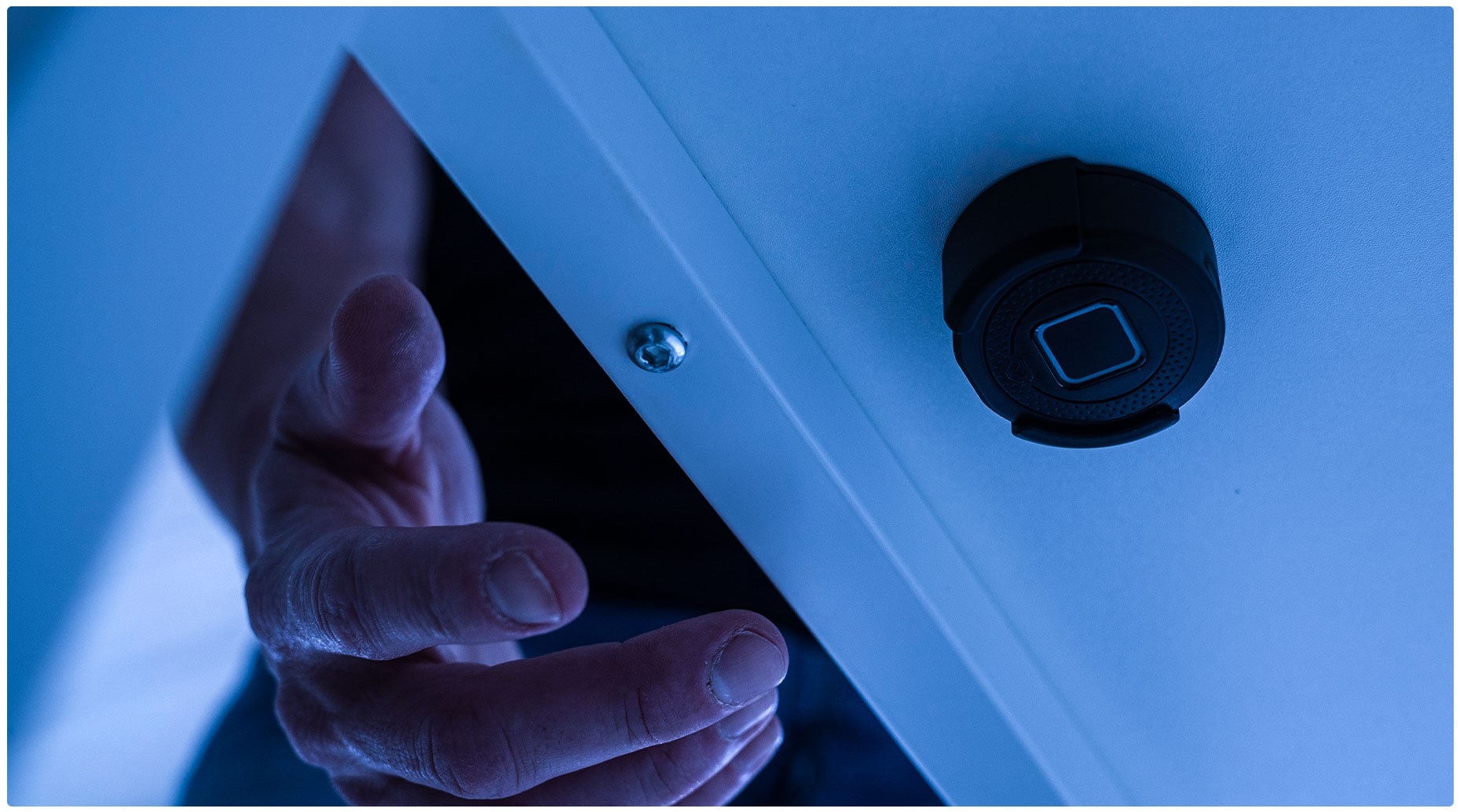 Premium Entry Methods: Biometric Scanner, Smart Sense™ Keypad, Backup Keys, + our signature Vaultek Nano Key 2.0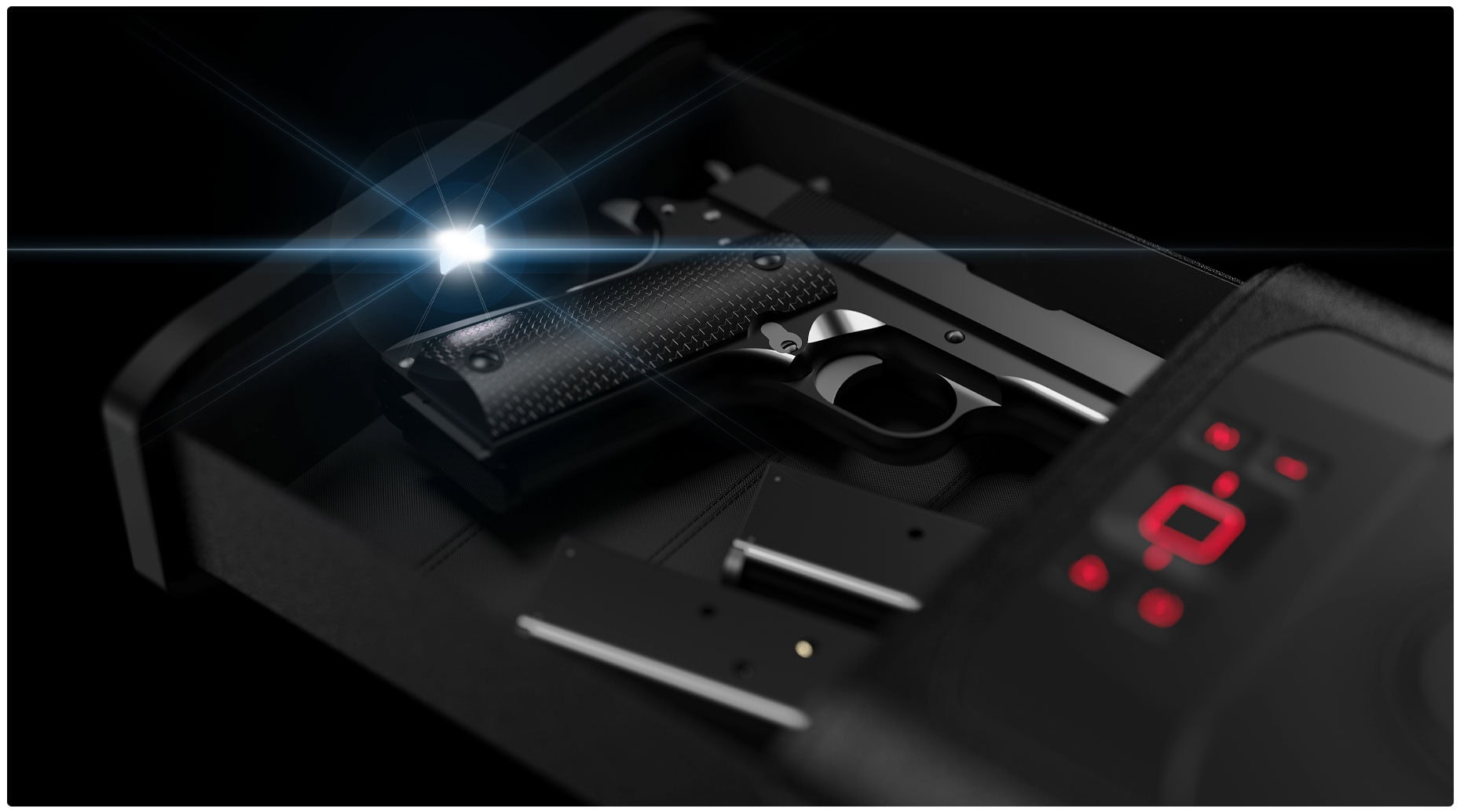 Maximum Storage Potential

Secure a full size pistol (up to 9″), jewelry, small documents, and other personal belongings.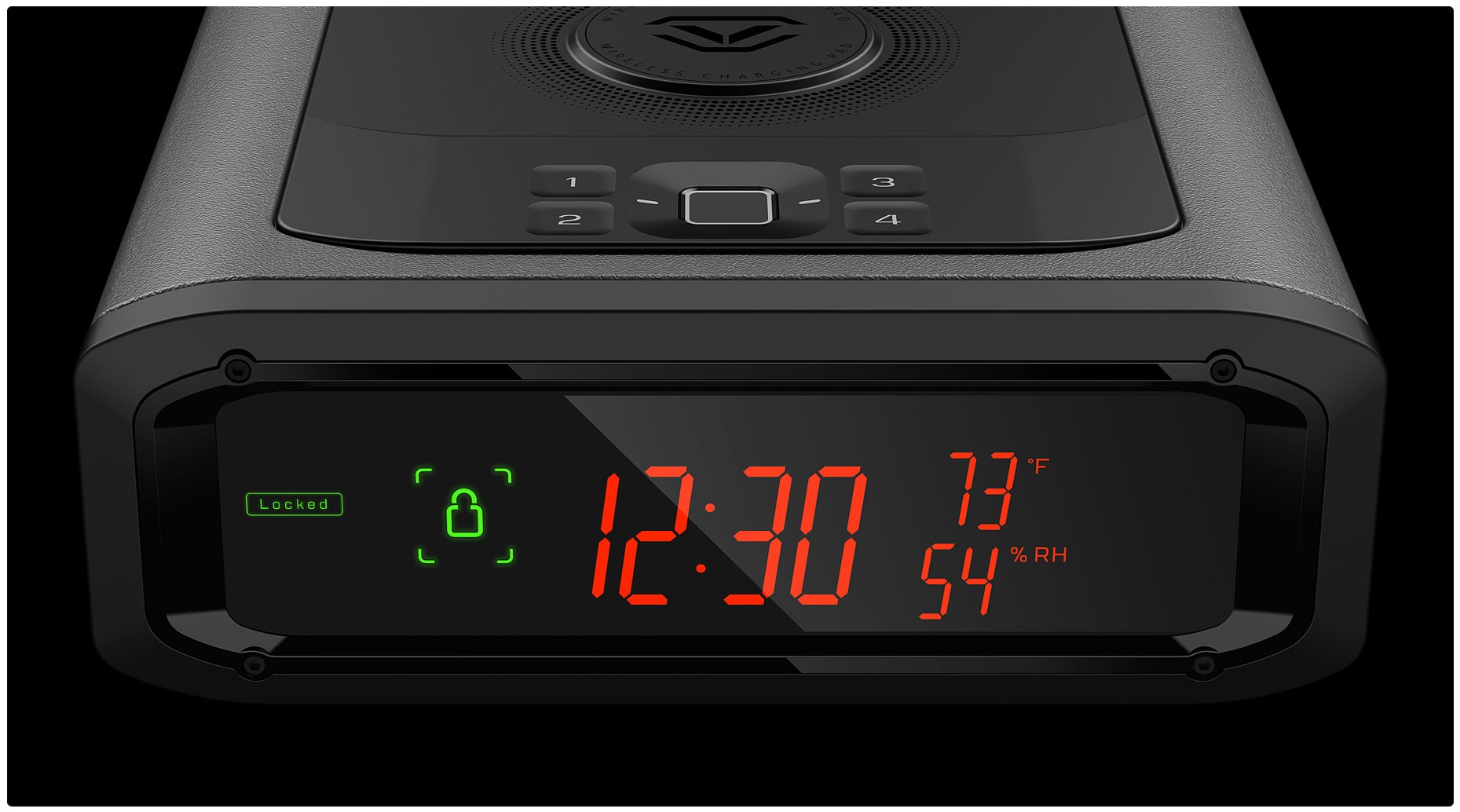 Sleek customizable LED display showing time/temperature/humidity makes the ultimate modern home safe.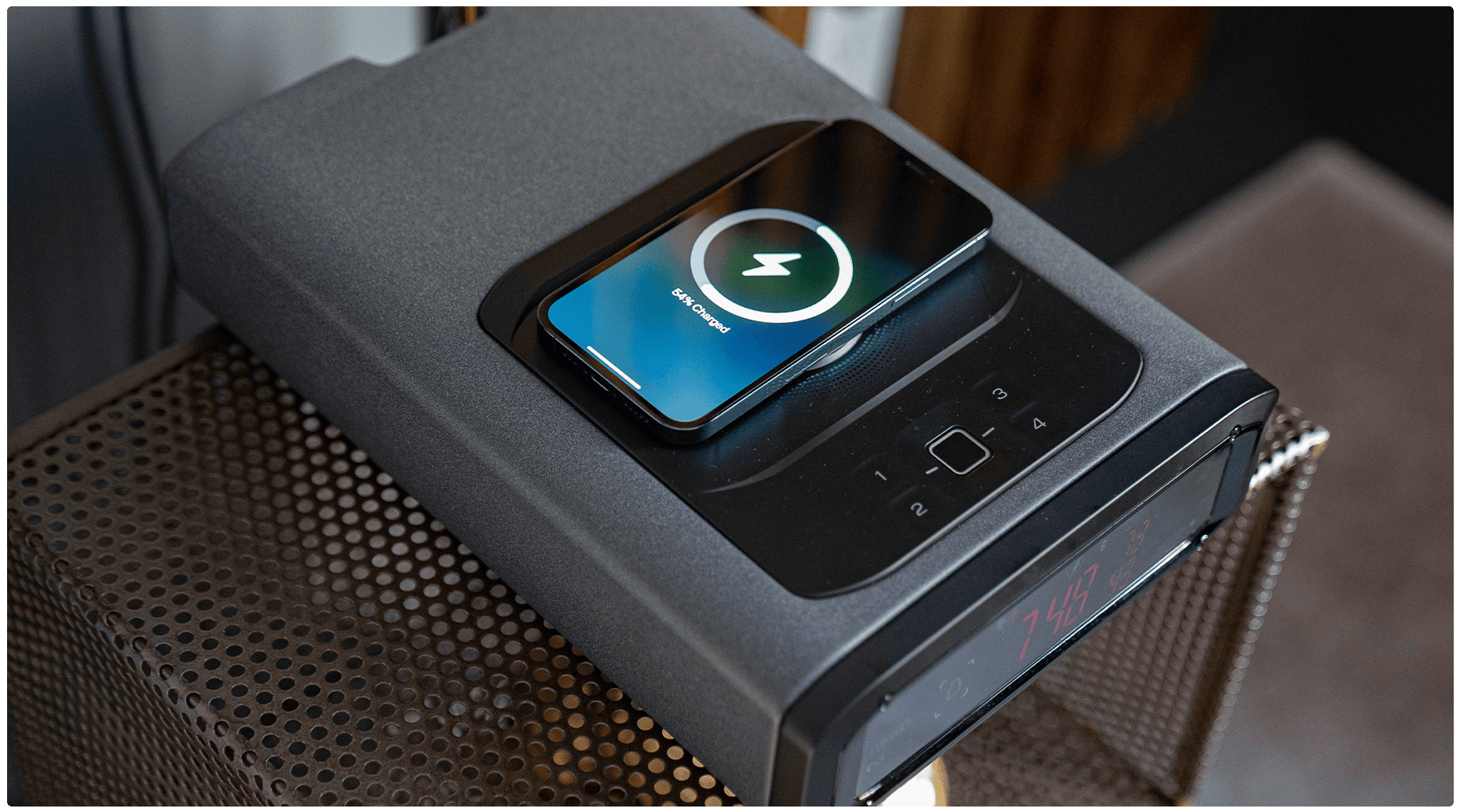 Top mounted wireless charging pad to quickly and efficiently charge your phone as needed.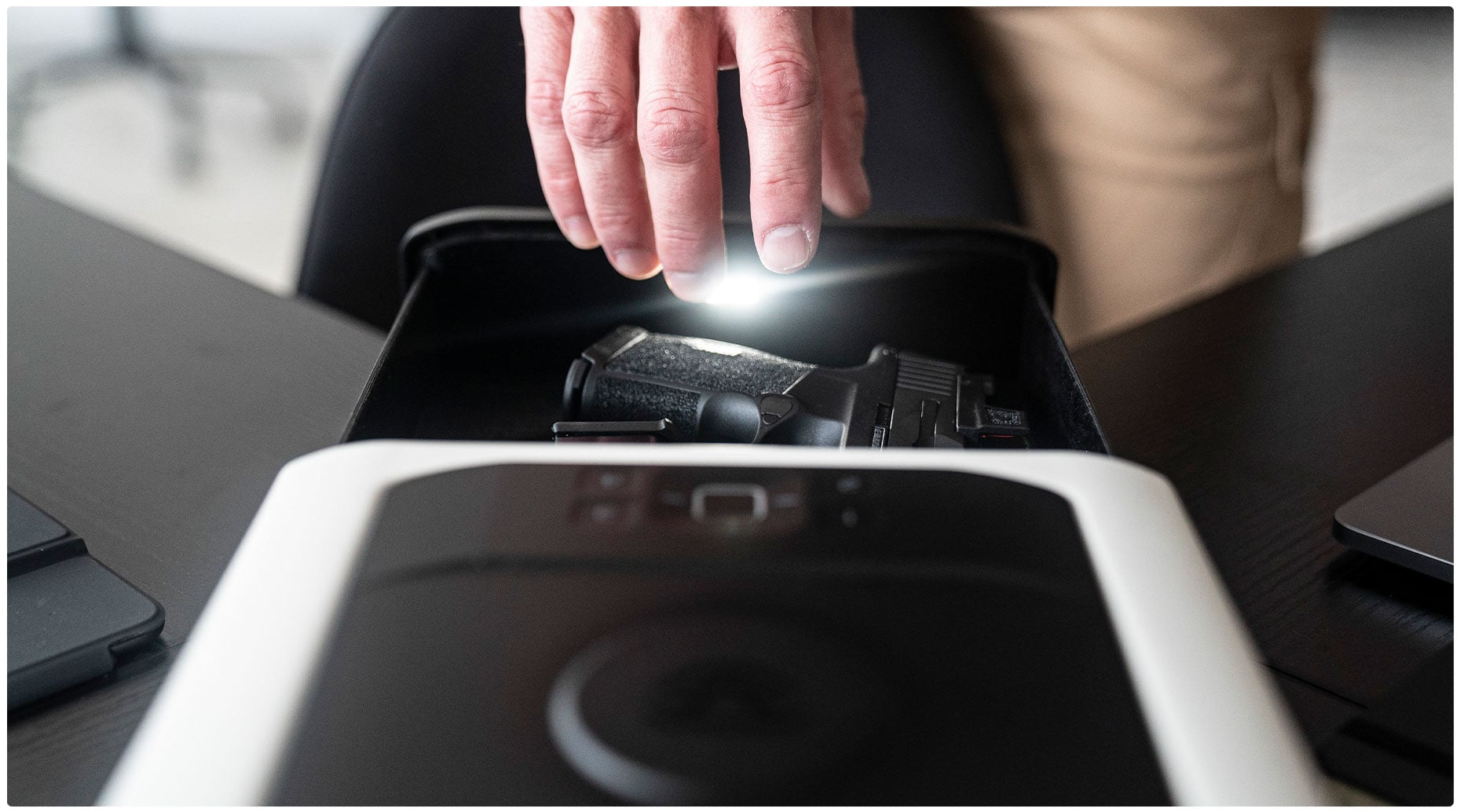 The auto-open safe door opens quickly and quietly to provide the best possible user experience.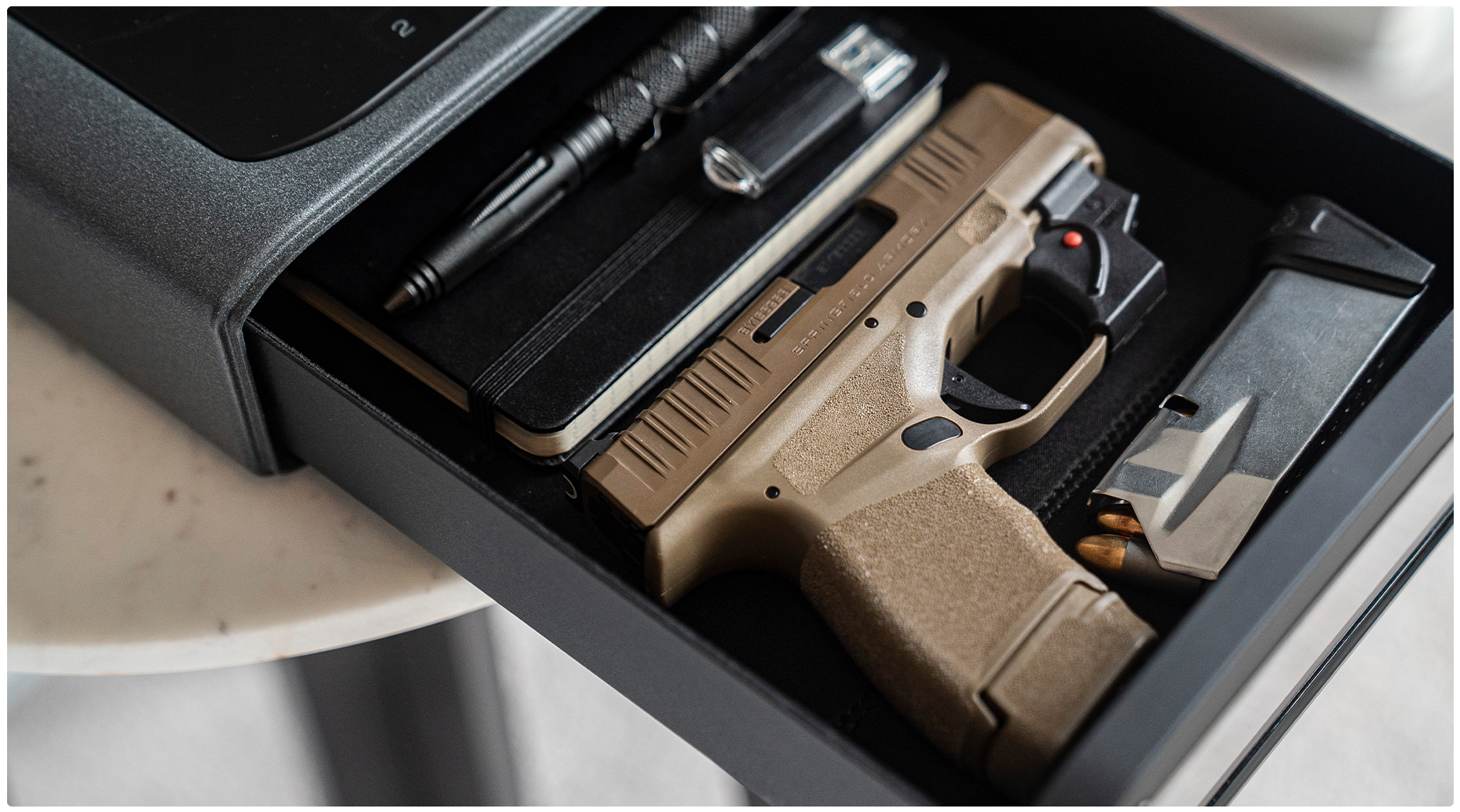 Signature anti-impact latch design + anti-pry construction. Safe can also detect tampering and activate a security sleep mode if multiple wrong codes / fingerprints are entered.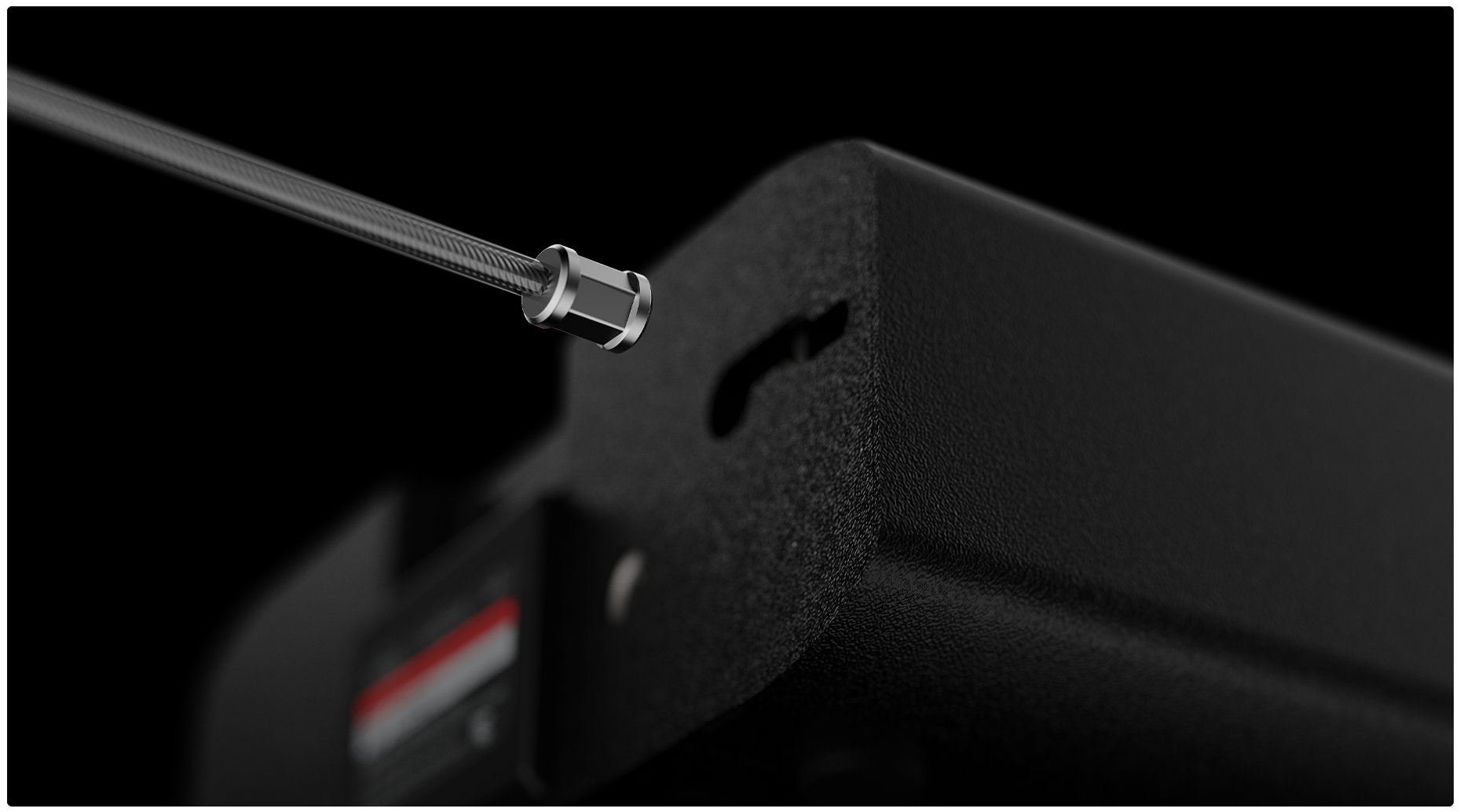 Included HD steel security cable can tether the safe securely in place.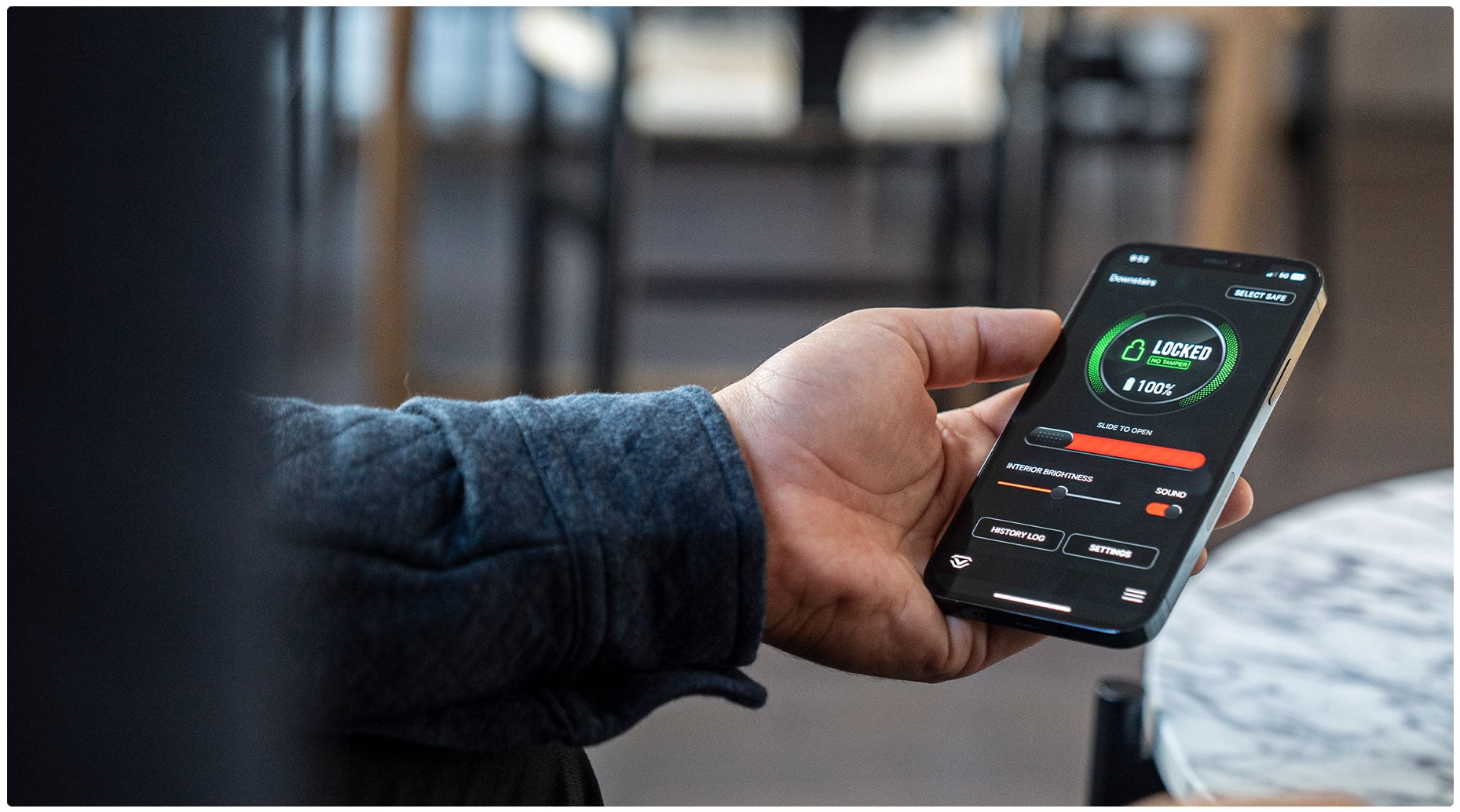 An all new redesigned app made specifically for Vaultek Bluetooth 2.0. ( Bluetooth 5.0® with BLE PHY )Manage your safe from your phone when in Bluetooth range.