Description
Combining quick access, concealment and the latest technology, the Vaultek Slider series is built to impress! Achieve lighting quick access to your favorite compact or sub-compact handgun with the new signature three-point precision rail system with ball bearing guides that rapidly deploys the safe open and presents a stored firearm in the ready position. It's slim vertical design and endless mounting options make this the ideal safe for under a desk, on the side or under the bed or nightstand, on a bookshelf or in a vehicle. The Included Proprietary Mounting Plate allows for multiple mounting configurations, and allows the safe to remove from the mounting plate in seconds. In terms of security, the Vaultek Slider is made of 16-gauge carbon steel with a durable finish to prevent corrosion and ensure long lasting protection of your firearm for years to come. Keeping the slider locked in place is a single anti-impact latch that keeps the safe locked even under impact. Vaultek provides a variety of options to gain access to your firearm including a Biometric Fingerprint Scanner, electronic combination lock, Bluetooth app, optional smart key, and override key. All of this is powered by a rechargeable lithium-ion battery that provides power for up to 4 months and charges in 2.5 hours with the included micro-USB charging kit. The refined interior features non-absorbent closed cell foam padding to holster and protect a single firearm plus a spare magazine. As soon as the door begins to slide open an adjustable interior LED light turns on to provide visibility to the placement of your pistol in low light situation
Powerful features. Intelligent Technology.
More capable than ever before. Store with optics and monitor from anywhere.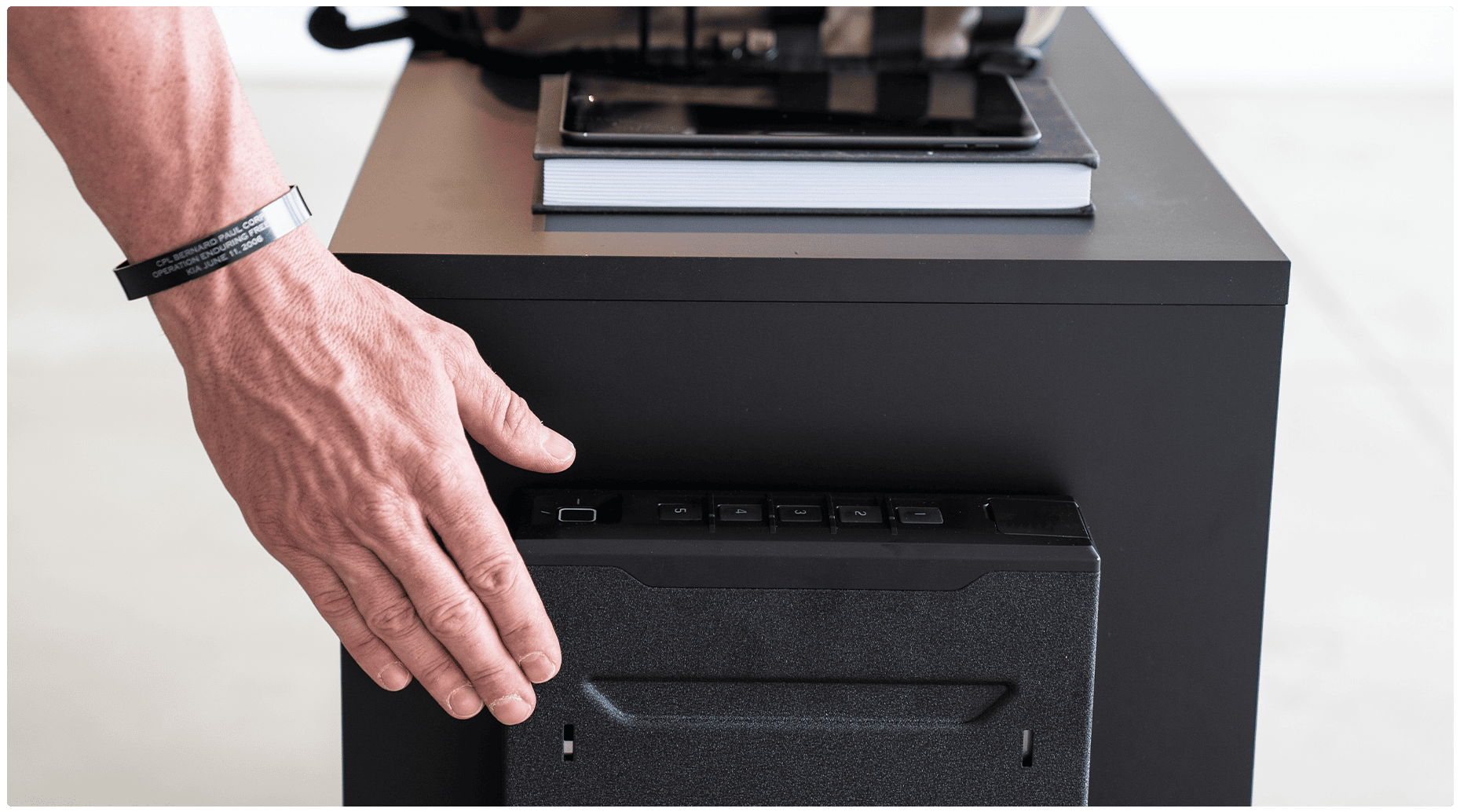 Premium Entry Methods: Biometric Scanner, Numeric Keypad, Backup Keys, + our signature Vaultek Nano Key.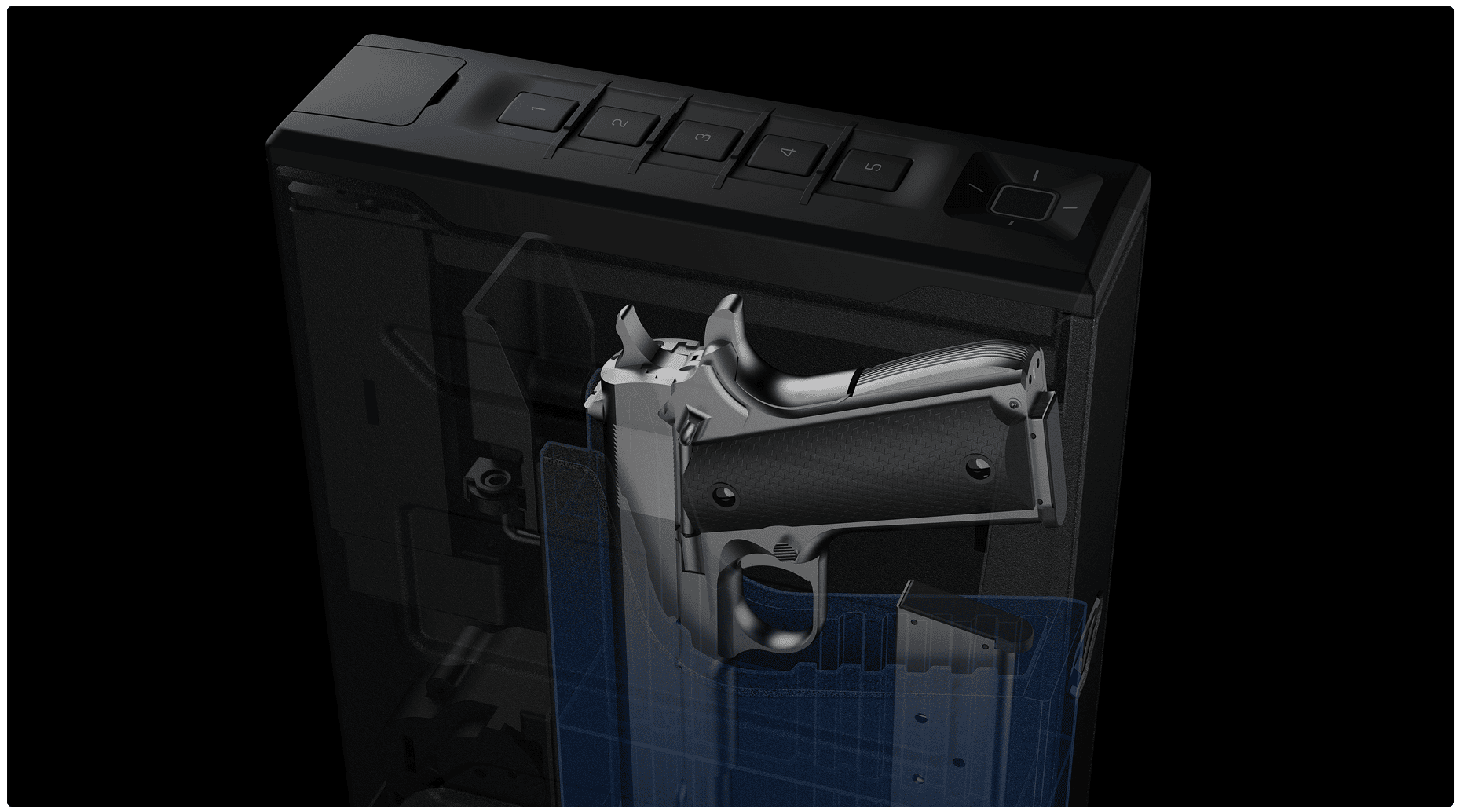 High-density foam holster provides a high level of protection and flexible to fit a variety of handgun sizes up to 8.875″ in overall length ( *depending on model chosen).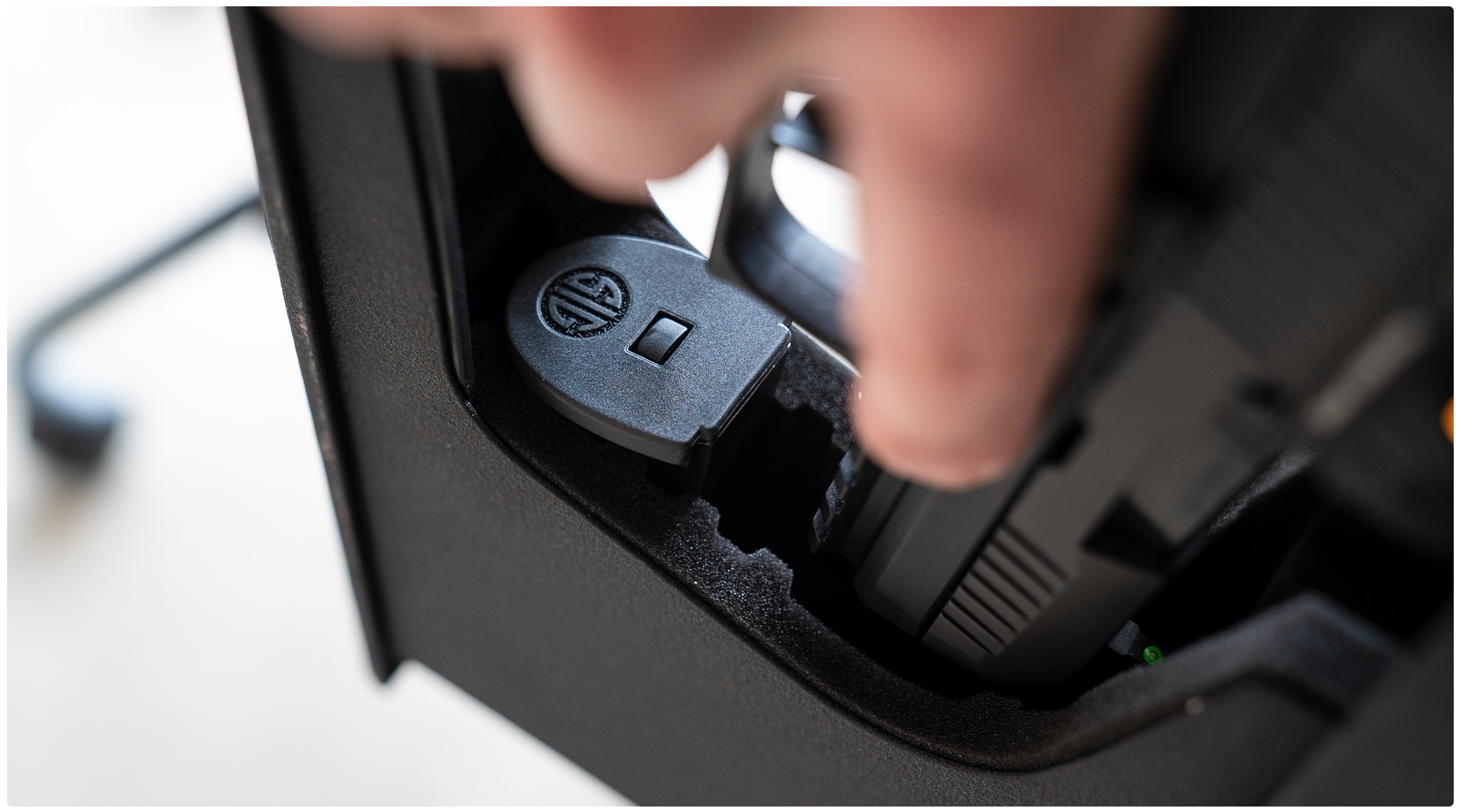 Versatile holster design stores one spare magazine.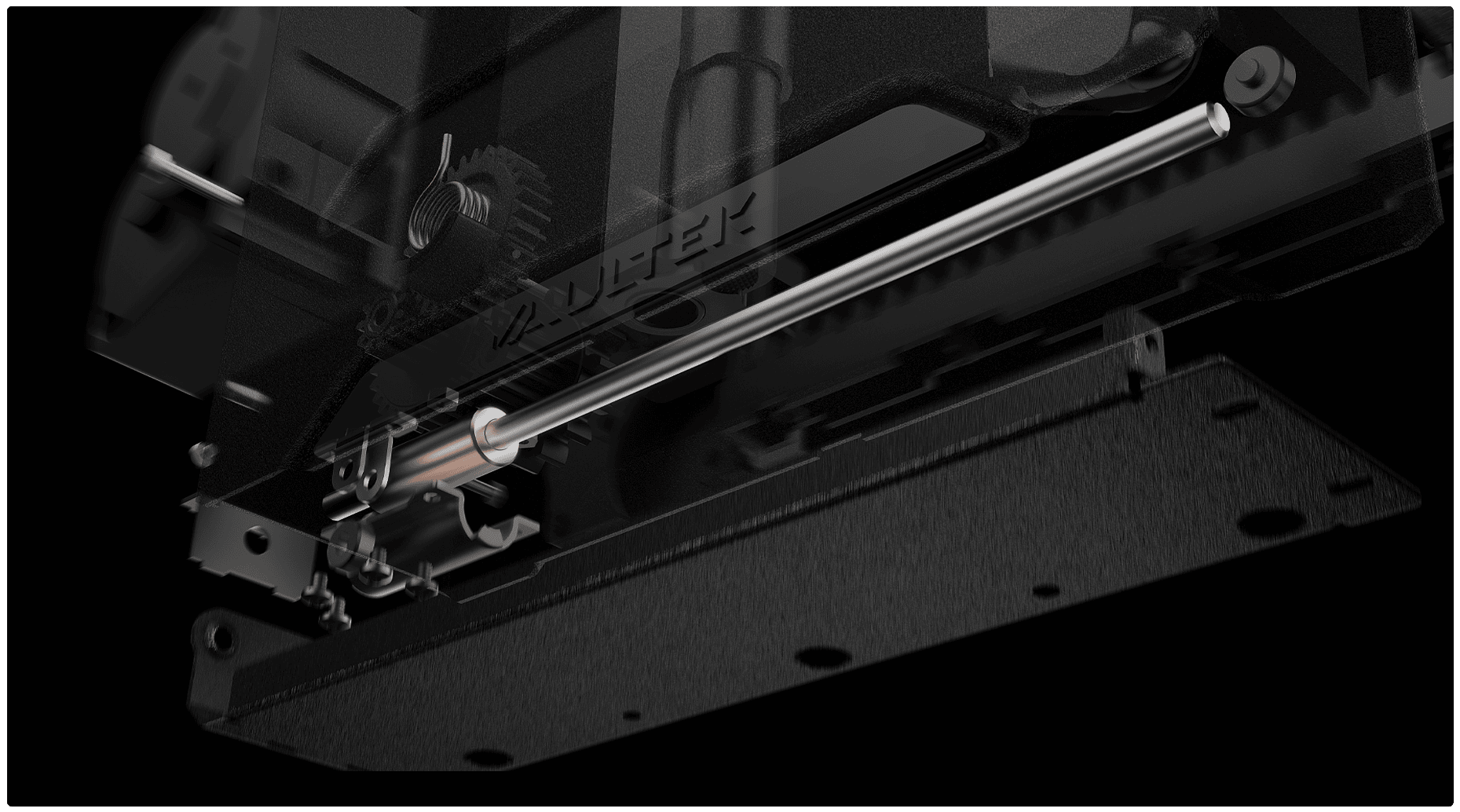 The three-point slide system, with precision lower rail and dual stainless steel ball bearings, delivers a powerful experience with smooth and silent action.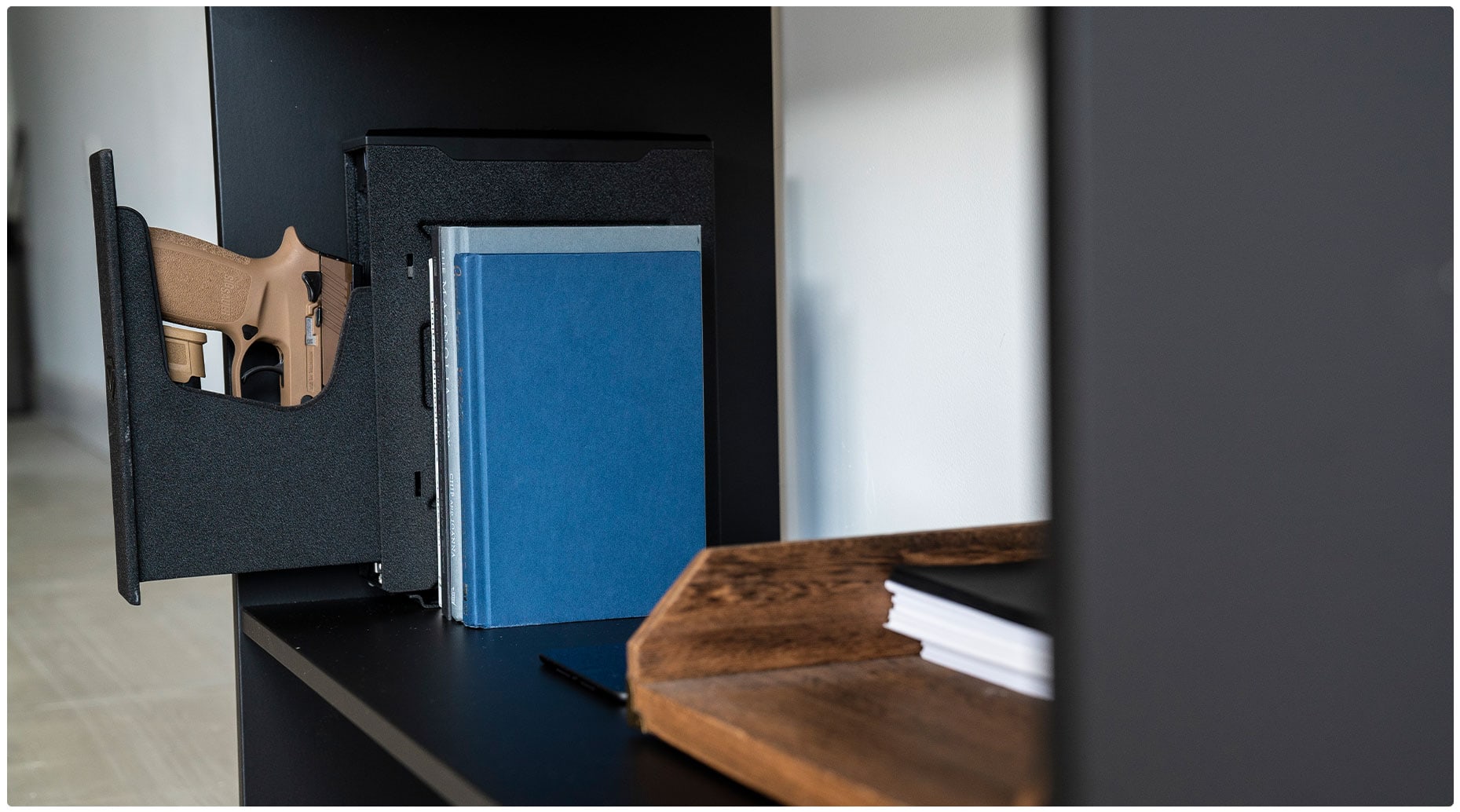 The rapid deployment door opens in a fraction of a second.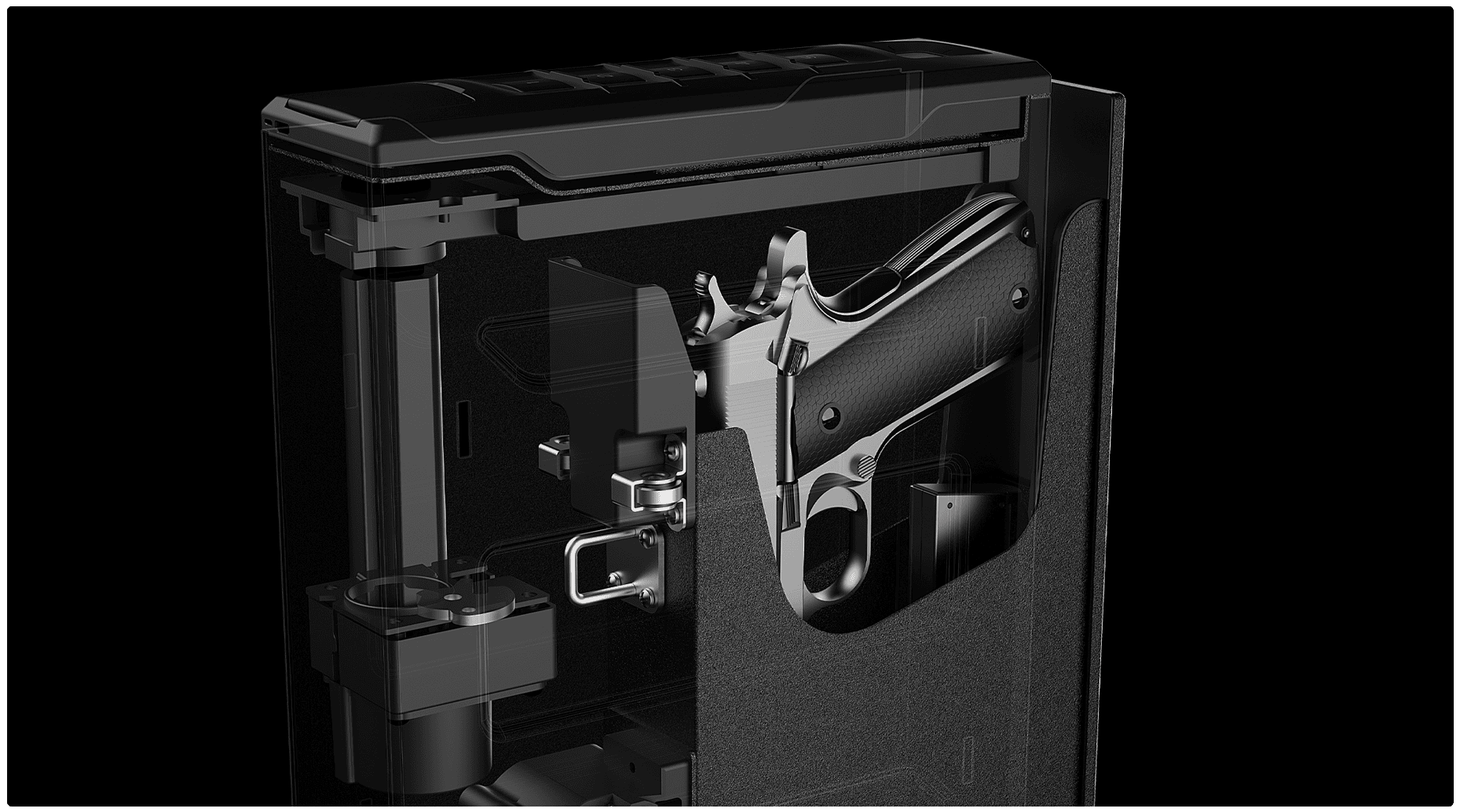 The anti-Impact latch mechanism stays securely locked under impact and forced entry to keep your firearm right where it belongs.
* Wi-Fi / Bluetooth Version Only
Receive Instant Alerts for Safe Activity ( Wi-Fi Version Only), Monitor Tamper Detection, Monitor Humidity Detection, Power Levels, + More.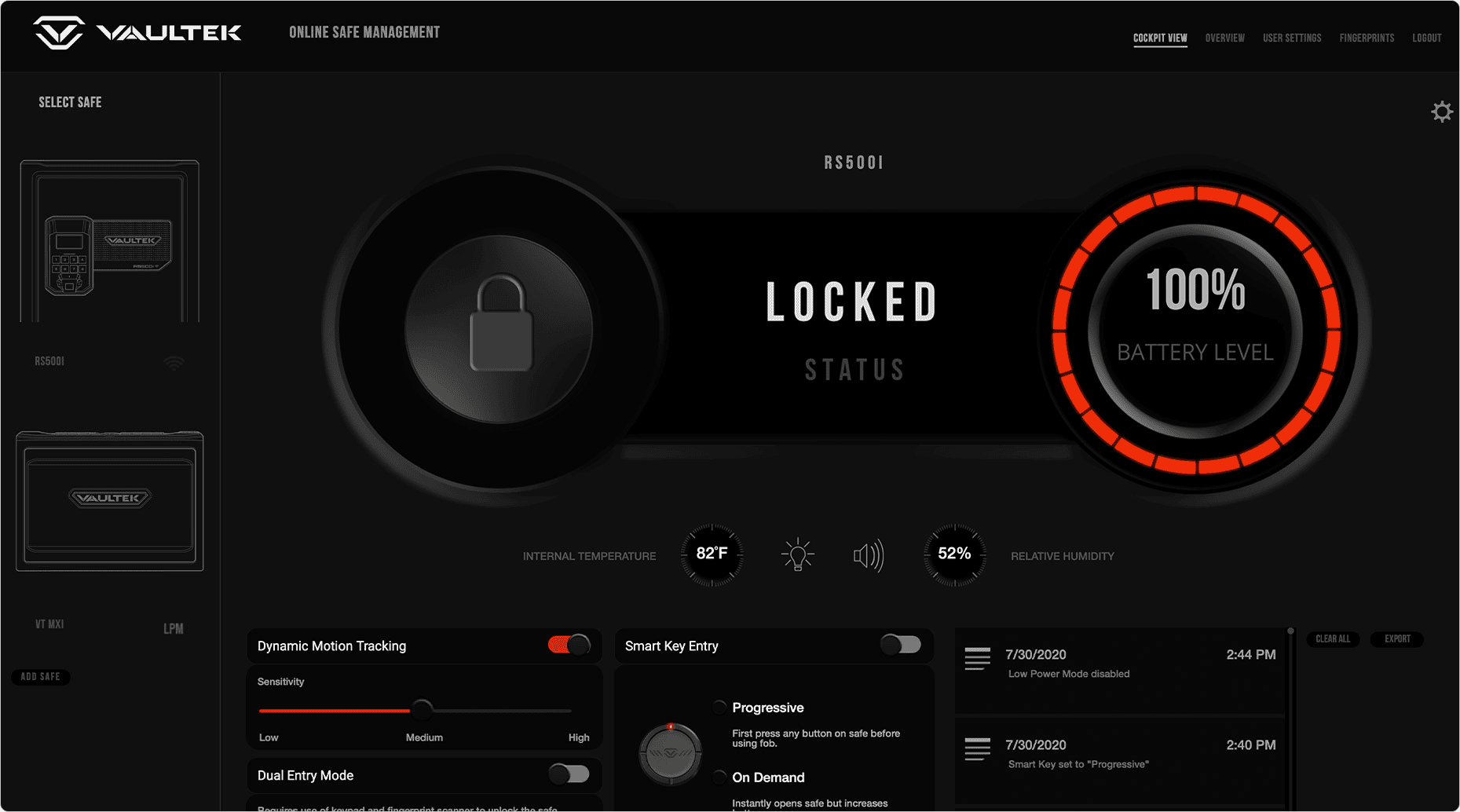 Online Dashboard

* Wi-Fi Version Only
The online web dashboard provides a second vantage point to manage your safe and monitor live safe data.
| Specification | Information |
| --- | --- |
| WiFi | Optional, 2.4 GHz network required |
| Backlit-Keypad | 5 Button with Proximity Sensor |
| Battery Life | 3-4 months using Low Power Mode |
| Battery Type | 18650 Rechargeable Lithium-ion, 3.7v 2200 mAh |
| Biometric Imaging Speed | 40 FPS |
| Biometric Sensor Area | 11.0mm x 11.0mm |
| Biometric Sensor Pixels | 192 x 192 Pixels @508DPi |
| Biometric Storage Capacity | 20 Unique Fingerprints |
| Construction | 16-gauge steel |
| Exterior Product Dimensions | 11.25″ H x 9.1″ W x 2.6″ L |
| Interior Product Dimensions | 8.875″ H x 5.625″ W x 2″ L |
| Pin Code Length | 4-8 Digits |
| Weight | 7.4lbs |